PRODUCTS
Heavy Duty Racks
We offer an extensive range of Heavy Duty Racks ideally suited for warehousing and heavy duty storage applications. With their unique designs, these racks are highly compact and space smart and also facilitate fast loading and unloading minimizing handling time and costs. With adaptable features these can store almost any type of load and are very versatile in their functionality.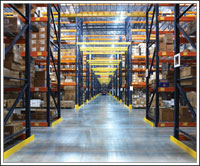 Heavy Duty Racks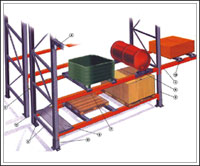 Heavy Duty Racks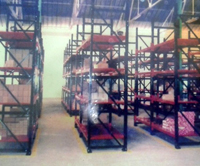 Heavy Duty Racks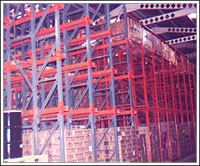 Heavy Duty Racks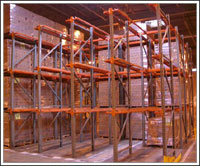 Heavy Duty Racks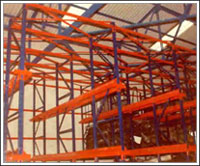 Heavy Duty Racks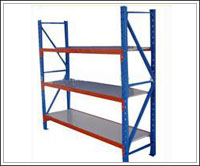 Heavy Duty Racks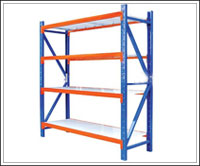 Heavy Duty Racks
Mobile Racks
We specialize in manufacturing an exclusive range ofMobile Racks/Compactors made of Steel sheets conforming to IS- 513 and IS- 1079. With conventional fixed systems, aisles occupy excessive space. With mobile racks storage capacity can almost be doubled optimizing the storage space.
Our Mobile racks come with adjustable shelves and range indicator is provided in side walls. These also have best quality fittings and lock system and are available in standard sizes 1800/2100mm (H), 900mm (L) x 375/450/600mm (D) with powder/enamel painting. We also customize these products as per client specifications.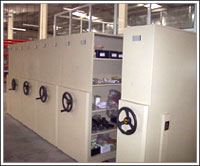 Mobile Rack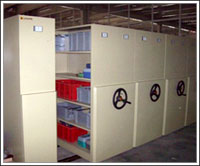 Mobile Rack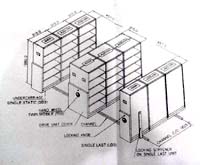 Mobile Rack Pushing Cabinet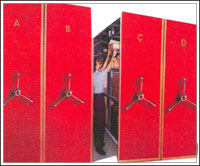 Mobile Rack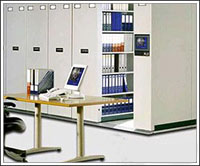 Mobile Rack
with Staircase
Wrought Iron Furniture
We have in store for our clients, a wide array of wrought iron furniture like table, chair, folding, beds and many more. Designed using superior quality of wrought iron these furniture products are high on durability and strength. These iron furniture are completely corrosion and abrasion resistant. All the furnitures are designed and manufactured by keeping in mind the requirements of our esteemed clients. These are fabricated using quality raw material, procured from the certified vendors of the market. These wrought iron furniture are offered in varied designs and colour combinations and hence are in demand. These iron furniture products are a class apart from its competitors. We customise these wrought iron furniture as per specific orders by our esteemed clients. 
The range of wrought iron bed offered by us is artistically crafted as per the preference of our clients. The wrought iron used in fabricating this furniture is of optimum quality that makes the wrought iron beds extremely durable. These are available in contemporary designs and patterns and can be offered at industry leading prices.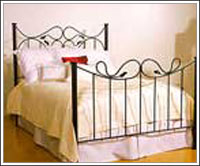 Wrought Iron Bed (Stainless Steel)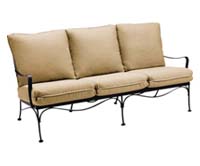 Wrought Iron Sofa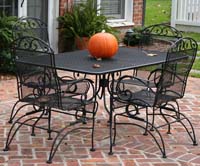 Wrought Iron
Dining Table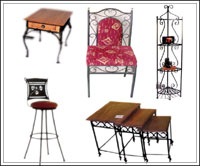 Wrought Iron
Furniture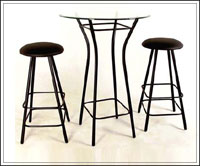 Wrought Iron
Furniture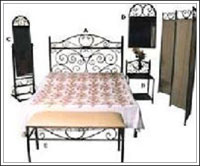 Wrought Iron
Furniture